How to Save on Home Renovation Costs(And What to Do If You Go Over Budget)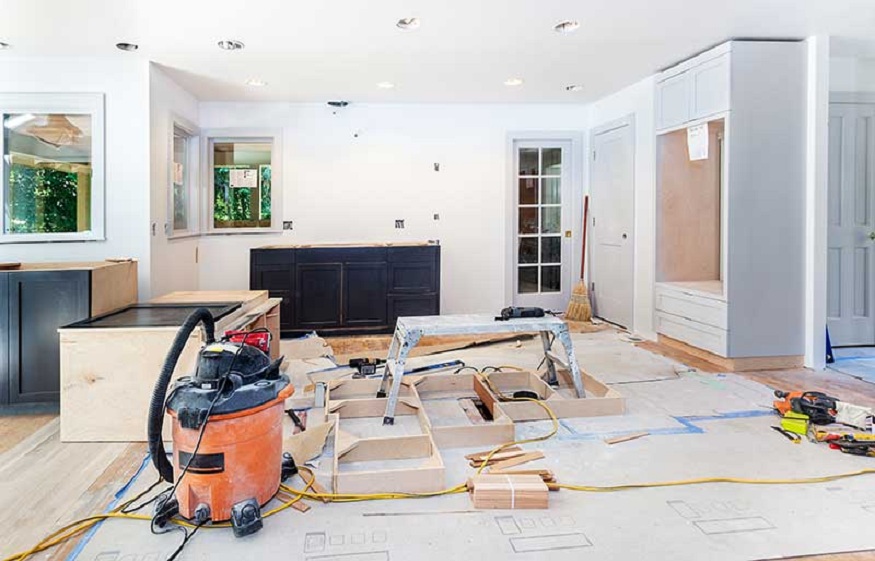 Home improvement costs are one of the biggest expenses to incur and many homeowners go over budget. However, with a little planning, it is possible to save money and successfully complete your renovations within your original budget.
Here are seven tips from our partners at Fairstone Financial to reduce your home renovation costs:
1. Supervise the renovation project yourself
If you have good management skills and a basic knowledge of the work in progress, you can save 10% to 20% of the overall project cost by managing it yourself. By finding and hiring local tradespeople such as electricians, plumbers and roofers, and ensuring they have the materials, tools and information they need to do the job, you will reduce your contractor turnaround time, in addition to their profit margin on labor and materials.
2. Keep your budget on track
Whether you choose to work with a contractor or manage the project yourself, it is important to limit changes to avoid additional costs. You should have a detailed plan and timeline that includes all anticipated costs plus an additional 10% allocated for unforeseen expenses.
3. Do some of the work yourself
Do-it-yourself projects are the best way for homeowners to save money when doing renovations. Simple makeovers like painting or replacing doors, fixtures and back splashes can create a new look and don't require a lot of time or expertise. If you're not comfortable with DIY projects, you can add a skill boost by tackling demolitions or doing some of the finishing and cleanup work yourself.
4. Be smart when hiring contractors
When choosing a contractor or laborer to help with your renovations, it's best to get at least three quotes to accurately compare costs. Look for local businesses that have received good reviews, or use personal recommendations from friends and family members to ensure you find professional help. Ask them for a detailed quote for your project – a detailed quote makes the estimate more likely to stay on budget, reducing potential unforeseen costs.
5. Save on your biggest expenses
Everything doesn't have to be new. Look for used items in good condition at thrift or clearance stores, yard sales, or online buy-and-sell groups. You can make big savings with recycled or lightly used fixtures and building materials. Also, take advantage of sales and look for discounted items like appliances with small imperfections that go unnoticed and could help you save money.
6. Sell what you don't use
Old kitchen cabinets and doors, old appliances, old hardware, and many other materials might appeal to another person looking for a good deal on their home improvement budget. Try selling your old items on buy-and-sell websites or social media groups. You can also donate old materials like door hinges and kitchen cabinets to local organizations or charities. This way, you'll save on landfill costs, recover a charitable donation tax credit and contribute to a good cause.
7. Take advantage of government grants
To further reduce renovation costs, research whether you qualify for tax credits or rebates for energy-efficient renovations. Whether you're replacing your old windows and doors, upgrading your heating and cooling system, or upgrading your home's insulation, there are incentives that can help you save money and reduce your energy costs.
If you go over your original budget, don't panic. Here are some simple tips to control your expenses:
Prioritize your renovations: Some aspects of your renovations are necessary and others are not. If you find yourself with unforeseen home renovation expenses, consider choosing more affordable finishes or putting off buying new furniture (if you were planning on buying any).
Ask about a payment plan: Ask your contractor or workers if they accept a payment plan so you can pay off your bill in affordable installments.
Apply for a personal loan: If you can't agree on a payment plan with your contractor, a personal loan can allow you to cover the costs of a surprisingly large bill and spread the expense through affordable payments.
By using these tips to cut your home renovation costs, you'll stay on top of your spending and get your projects done on budget.
Want to borrow money to renovate your home? You could get a personal loan from Fair stone Financial of up to $50,000! Whether you are planning a major renovation or a small project, Fair stone Financial will work with you to determine the best borrowing solution. As a homeowner, you can use the equity in your home to your advantage with a secured personal loan . This will give you access to more money, a lower interest rate, and lower loan payments, helping you keep home improvement costs on track.
Visit Fairstone.ca and get a loan quote to find out how much you might qualify for and how much your payments would be. No obligation and no impact on your credit rating