What Is The Role Of Embedded Analytics Tools In Business Intelligence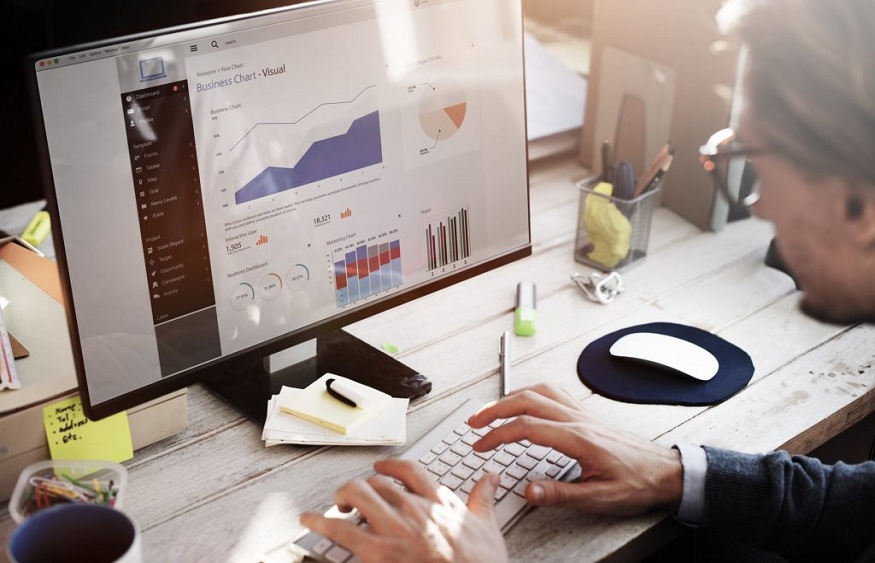 Embedded analytics is gaining significance in the dynamic world of corporate intelligence. With the help of this effective technology, businesses may acquire important insights into their operations without ever leaving the current application they are using. Embedded business intelligence software has revolutionized the data analysis industry and is a logical step up from standalone analytics programs.
Businesses may enhance decision-making procedures, provide individualized client experiences, and boost operational efficiency with integrated analytics. In this blog post, we'll look into embedded analytics' advantages, how it's applied in different fields, and how it may keep organizations one step ahead of the competition. Come along as we explore the fascinating realm of embedded analytics and learn why it represents the business intelligence of the future.
What Is Embedded Analytics?
A recent and intriguing development in business intelligence is embedded analytics. This approach enables users to access and evaluate data in the context of their work environment by directly integrating data analytics capabilities into business applications. This indicates that users don't need to switch between many programs to gain insights and make data-driven decisions.
Embedded business intelligence software solutions have typically been stand-alone programs that call for users to log out of their main application and into a different one to access analytics. It can take a lot of time and disrupt workflow, which makes it challenging for users to obtain the information they need to make wise decisions.
By seamlessly incorporating analytics into the program that people are already using, embedded analytics finds a solution to this issue. As a result, users don't need to navigate between multiple applications or log into a different system to access analytics in the context of their job.
Why Is Embedded Analytics Important For Business Intelligence?
For several reasons, embedded analytics is becoming more crucial for corporate intelligence. It primarily enables more effective and efficient decision-making. Employees can access real-time data and insights without having to navigate between several programs or wait for reports to be prepared by embedding analytics tools directly into a company's existing software systems. Employees can now make data-driven decisions more rapidly because of this streamlined procedure, which ultimately improves corporate results.
Embedded analytics tools not only enhance decision-making but also promote a culture of data-driven decision-making throughout a business. All employees, not just those in upper management or IT, have access to data and insights when analytics tools are integrated into a company's software. Employees are given the freedom to own the data and use it to guide their own decisions, which fosters a culture that is more data-driven and collaborative.
Additionally, embedded analytics can aid businesses in maintaining their competitiveness in the quick-paced commercial world of today. Businesses that can evaluate data fast and properly have a clear edge over others that rely on stale or unreliable data. Companies may maintain agility and responsiveness to shifting market conditions and consumer needs by integrating analytics tools into their software.
How Embedded Analytics Is Changing The Game For Businesses
As a result of giving firms the ability to make data-driven decisions instantly, embedded analytics tools are revolutionizing the corporate world. Businesses may now integrate analytics right into their apps, enabling users to get insights without ever leaving the application, removing the need for a staff of analysts to sort through data and produce reports.
This method eliminates the need for time-consuming data exports, imports, and analysis, making it perfect for firms that need to make choices quickly. With integrated analytics, users can quickly get the data they require whenever they need it by clicking on a dashboard or report within the program.
A further benefit of embedded analytics is that it enables companies to customize their data for particular user groups. Businesses can tailor their dashboards and reports to match the needs of various departments, jobs, and users rather than offering a report that fits all demands.
The Benefits Of Embedded Analytics For Decision-making
Business intelligence has changed dramatically thanks to embedded analytics. One of the embedded analytics' main advantages is that it offers real-time data insights that can speed up business decision-making.
The days of corporations having to wait for reports to be produced and examined before making decisions are long gone. Businesses can access data insights in real time with integrated analytics, empowering them to take swift decisions that boost their bottom line.
The ability to give customers insightful information about their data is another advantage of embedded analytics. Businesses can offer their clients real-time data insights that can help them make wise decisions about their business operations by integrating analytics into customer-facing applications.
Furthermore, embedded analytics can assist companies in spotting patterns and trends in their data that might not be immediately obvious. Businesses may be able to find areas where they can reduce expenses or allocate more resources by using this information to make proactive decisions about their operations.
How Embedded Analytics Can Improve User Adoption Of BI Tools
Getting users to embrace the tools is one of the primary difficulties in adopting a business intelligence (BI) strategy. Because their employees are not using them effectively, many firms that have invested in BI tools have struggled to get the desired return on investment. This is a situation where embedded analytics can significantly improve things.
The integration of BI tools into other programs that staff members regularly use, such as CRM, ERP, or HR systems, is referred to as embedded analytics. Users can get insights without switching between many applications or interfaces by integrating analytics within these applications.
Employees can more easily incorporate data-driven decision-making into their workflows as a result of the time savings. Additionally, the likelihood that consumers will use the tools increases when analytics are integrated into well-known apps. Instead of having to learn a new tool or interface, employees are more inclined to adopt a product that is incorporated into their current workflow.
Increased user uptake could result from this, which might then give decision-makers access to more precise data and insights. Embedded analytics can greatly increase the rate at which BI products are used by users. Users may get insights more quickly and incorporate data-driven decision-making into their workflows by embedding analytics within already-existing applications. Increased user adoption could result from this, which might give decision-makers access to more precise data and insights.
Wrapping Off
Embedded analytics is becoming more and more crucial for businesses to make educated decisions as a result of the growth of big data. You can get insightful knowledge that will enable you to make better decisions more quickly by incorporating analytics into your business apps. Our goal in writing this essay was to persuade you of the value of embedded analytics and encourage you to think about using this technology in your company.