Healthy and Safe Foods for Canadians – A Framework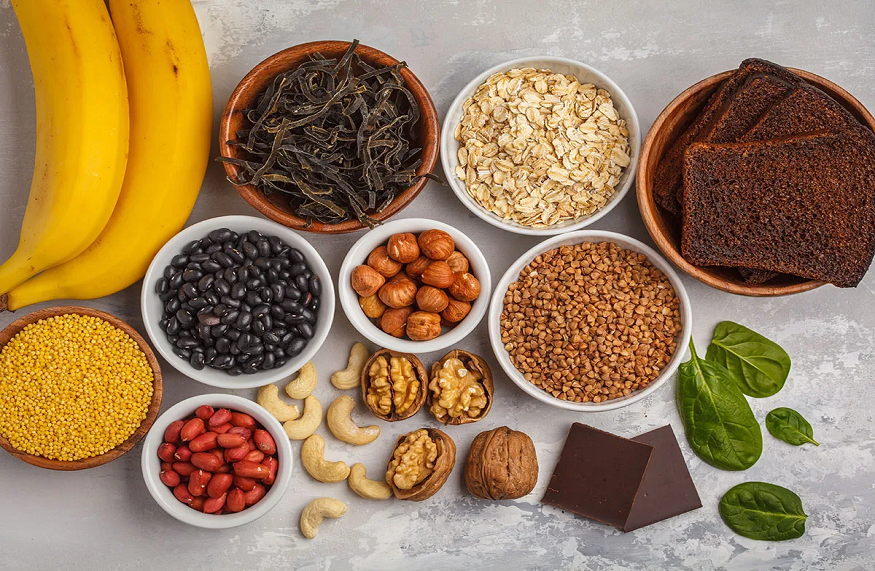 Whether Canadians are shopping at a chain grocery store, fish market or local butcher, they want to know that the food they buy for themselves and their families is safe. They also want to make informed decisions about healthy eating.
The Government of Canada has brought together in a single portfolio, under the responsibility of the Minister of Health, the three organizations responsible for meeting these expectations:
Health Canada sets standards and policies for food safety and nutrition; assesses safety risks; and promotes healthy eating through initiatives like Canada's Food Guide.
The Canadian Food Inspection Agency (CFIA), guided by the government's Safe Food for Canadians Action Plan, verifies industry's compliance with federal food safety and regulations and also sets standards for the prevention and detection of risks associated with Canada's food supply.
The Public Health Agency of Canada (PHAC) monitors and investigates foodborne illness outbreaks; it provides advice to Canadians on how to protect themselves during an outbreak.
Bringing the three federal agencies together under one minister ensures clear priorities, strong partnerships and timely communications.
Healthy and Safe Foods for Canadians – An enforcement framework illustrates how the government is working to promote healthy and safe food choices to consumers, prevent food safety risks and protect Canadians when products are find on the market.
Helping consumers make informed healthy and safe food choices
Canada 's Food Guide – Canada 's Food Guide is Canada's most trusted source of nutrition information. Published in 12 languages, the Guide translates the science of nutrition and health into practical tips for healthy eating so families can make healthy choices at home, at the grocery store and when eating out fireplace.
Safe food handling practices – There are approximately 4 million cases of foodborne illness in Canada each year. Many of them could be avoided by following four food handling practices: clean, separate, cook and refrigerate.
Although all Canadians can be affected by food poisoning, adults 60 and older, pregnant women, children 5 and under, and people with weakened immune systems are at greater risk of serious complications. even fatal. It is very important to be aware of food safety risks and the steps Canadians can take to protect themselves and their families.
The Government of Canada provides food handling information through the Healthy Canadians website , public advisories, food recall advisories, social media and through investments to promote safe healthy living, including healthy eating.
Informative Food Labeling – The labels of most prepackaged foods and beverages provide important information to help Canadians make healthy and safe food choices.
Through Health Canada and the CFIA, the government requires food labels to include mandatory nutrition information and to be truthful and not misleading. In the 2013 Speech from the Throne, the government committed to consulting with Canadian parents to improve the presentation of nutrition information on food labels.
Continue to apply strict rules for the food industry
Strengthening food safety regulations under the Food and Drugs Act – Health Canada sets the rules for food safety and nutrition to protect Canadians. Recent changes to the Food and Drugs Act mean Health Canada is now able to move faster to approve safe and healthy food additives to address health and safety concerns.
Safe Food for Canadians Act – The government recently passed the Safe Food for Canadians Act to make Canada's food production system safer and more robust for consumers. The new law focuses on three important areas to protect Canadians: protection against food tampering, deceptive practices and hoaxes; strengthening regulations, which will allow the CFIA to more effectively track food through all stages of preparation and distribution; and improving controls that hold importers accountable for the food they bring into the country. Together with consumer groups and industry, the Agency is working on the elements necessary for the Act to come into force.
Enhanced controls for pathogens such as E. coli and Listeria – The government recently improved federal regulations aimed at reducing the risks posed by E. coli and Listeria bacteria .
Controls and testing requirements for E. coli in factories producing raw beef have been tightened. The CFIA has increased testing and surveillance to minimize the risk of potentially unsafe meat products entering the market.
The government has also developed targeted sensitization campaigns on listeriosis for high-risk and vulnerable populations, is monitoring and testing more food products, and is introducing tests to detect Listeria bacteria more quickly in food labs across the country . country.
Minimize Food Safety Risks – Work is underway to more rigorously verify industry compliance with Canada's strict food safety regulations.
The CFIA is developing a more systematic, risk-based inspection process to monitor foods, especially those that pose the greatest risk to consumers. Regardless of where they work, Agency inspectors will use consistent practices to inspect food. The Agency ensures that its inspectors have modern tools and receive improved training that enables them to properly identify unsafe products and practices and to effectively enforce more stringent food regulations. At the same time, the Agency is upgrading its scientific facilities and equipment and increasing the testing capacity in its food laboratories.
She is also working on new food regulations to require food producers and processors to be licensed and have recognized preventive control plans. A network of 16 centers of expertise spanning the country will provide regulatory guidance and advice to industry and inspectors.
Surveillance for Prevention – PHAC coordinates Food Net Canada, a surveillance system that collects detailed information on food borne illnesses in Canada and traces the source of these illnesses. This tool helps governments, industry and other food safety partners prioritize risks, measure the effectiveness of food safety activities and consider preventive measures.
Identify and minimize food safety risks
National Disease Surveillance – PHAC leads several national surveillance systems and networks to track food borne illness, identify outbreaks and stop their spread, and inform public health planning for all partners. Here are two such systems: