London, offers fast learning of professional English.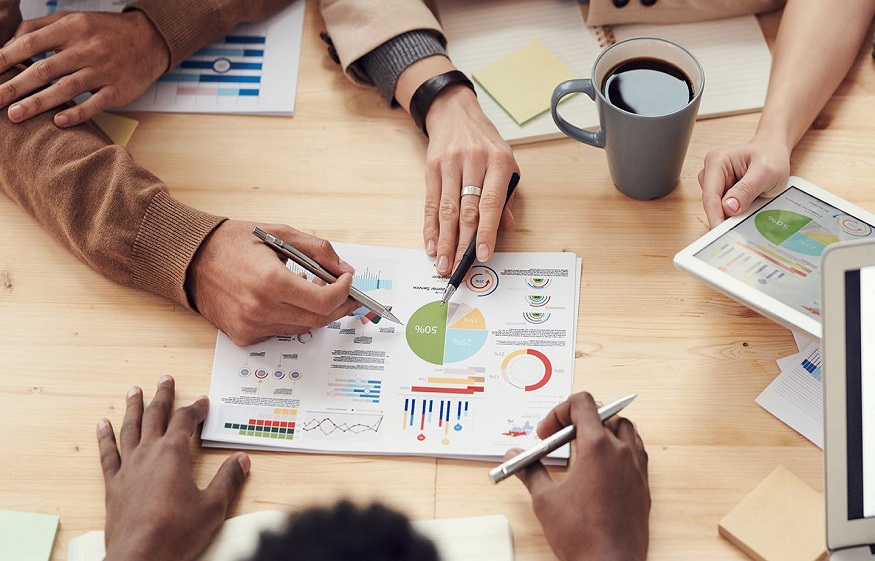 About the course
I am Ally! I was born in London, I speak impeccable English, and I offer English lessons in Paris and the surrounding suburbs.
With more than 8 years of experience in the teaching field and a vast professional background in law, I would be delighted to help you improve your level of English, whether it is to advance in your career, study or work at home. foreigner, or for the simple pleasure of speaking a language as universal as English.
*Private lessons (in person or on Skype)*
*Intensive courses and workshops*
*Other services – translation, proofreading etc.*
*PRIVATE LESSONS*
*Cost of lessons*
40€ per hour for in-person lessons
35€ per hour for lessons by webcam (Skype, Google Hangouts, Facetime and others…)
*Packages*
I also offer packages ranging from 12 hours of lessons up to 36 hours. If you are considering several courses, choosing a package
allows you to benefit from a preferential rate. Also, it allows me to more easily manage the flow of students, to ensure my availability for the coming weeks, and to block your favorite time slots in advance for your convenience.
*Venue*
Normally, English lessons will take place in a face-to-face café in Paris, your drinks not included. In some cases (after an initial meeting in a café) I offer home lessons.
*Preparation for competitions and orals in schools*
It's not too late to get back to the level of the English tests offered at the various competitions! From written tests to oral tests and interview, whatever the competition, I will help you achieve your goal.
*Professional English course*
Having a great professional experience myself, I will be able to identify your needs and give you the necessary tools to help you advance in your career. I will teach you specialized English for your field of work whether it is business, law, accounting, marketing, IT, tourism, public relations or anything else. I'll teach you the skills you need to work in an English-speaking environment – writing a letter, negotiating, chairing a meeting, writing a report, giving a presentation and successfully interviewing.
*Preparing for interviews*
Practice professional interviews. I will ask you questions and together we will evaluate your answers to improve them. I'll give you tips and vocabulary to add a 'magical' touch! You will learn to express yourself with perfect ease in English to say exactly what you want to say. You will learn how to:
– Describe your education and professional
background – Use supported grammatical constructions to answer questions well
– Recognize English interview styles
– Traditional
questions – Behavioral
questions – Situational questions
– Use the 'STAR' technique to answer questions better
*Preparation for the TOEIC, TOEFL, IELTS and BULATS tests*
Understand without complication the format of the test you are going to take: the type of questions, good time management, what the examiners are looking for and the infallible techniques to better answer the questions. With a mix of English immersion and a methodical approach to specialist techniques, you'll quickly learn the English you need to get great grades!
*General English course*
Whatever your needs and your learning method, I have an answer adapted to you. We'll avoid outdated old school books, going instead to topics that interest you, such as classic movies, the English press, famous novels. We will work to improve your oral comprehension, fluency in writing and speaking, including, of course, grammar and vocabulary. I completely understand the problems French speakers face when learning English, but fear no more! You will immerse yourself in English with a fast, natural and creative learning process.
*Webcam*
If you prefer, I also offer English lessons via webcam. I use almost all mainstream software including Skype, Google Hangouts and Facetime.
Intensive preparation to pass the IELTS:
Learn the vocabulary and grammar targeted for the writing tests.
Organize and link your ideas for the oral and written tests;
Adopt the right approaches for better oral and written comprehension.
Discover tips to maximize your chances of passing your test.
Highlight your English, whatever your level.
Simulate IELTS to be ready on D-Day.
I will help you write a tailor-made CV and cover letter, adapted to your profile. You can read the first version quietly and send me the documents twice more if you want to make changes. I will send you the final version in PDF and Word format.
– Proofreading of CV and cover letter (already in English)
– Translation of professional documents
– Proofreading of other documents